This article will help you with disassembling the Monoprice Mini V2 Extruder assembly in case there is need to remove a clog, replace the nozzle or internal PTFE Tube. Please contact Monoprice Technical Support before moving forward with the process.
Gather these tools, or there equivalent, as they will be necessary for proper disassembly.
Push the extruder assembly all the way to the right for more space to work with.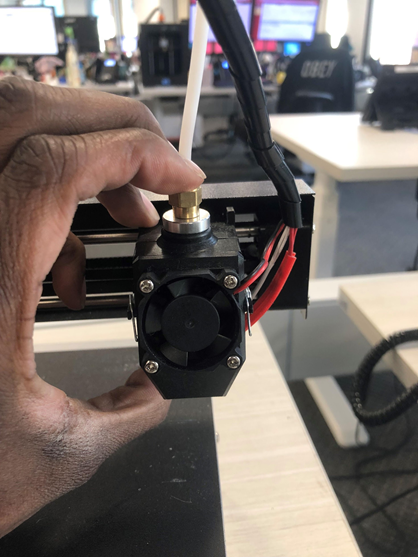 Depress the blue tab and pull up on the PTFE tube to remove it.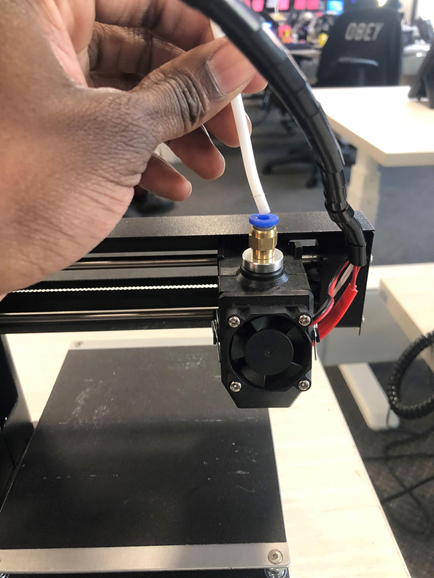 Release the springs on either side of the assembly and set them aside.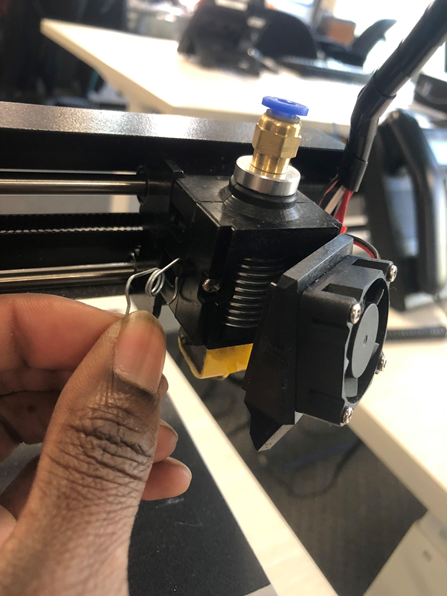 Now, with the fan out of the way use the screwdriver to remove the two screws for the Heat sink Mount. See next Image.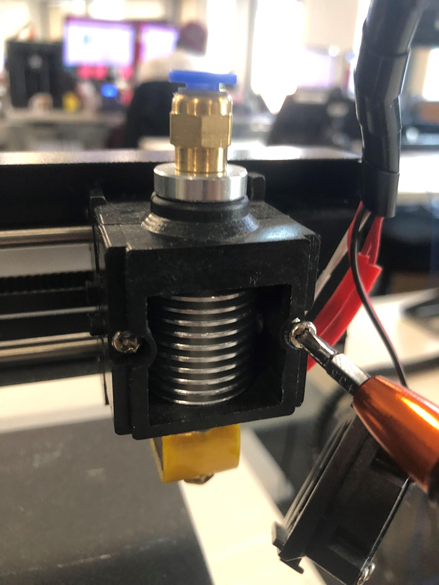 Now remove the mount bracket and set it aside.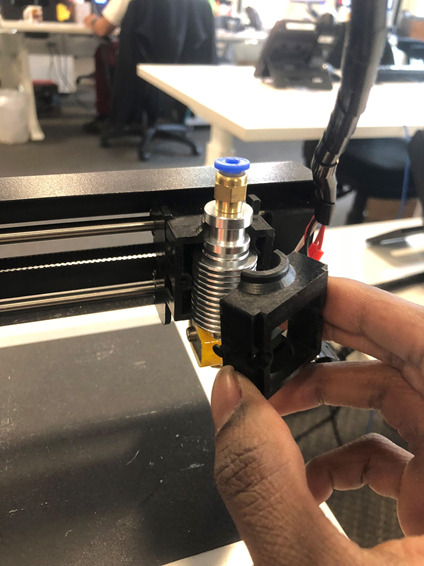 Your assembly should now look like this. Pull out the full heat sink, heat block and nozzle build.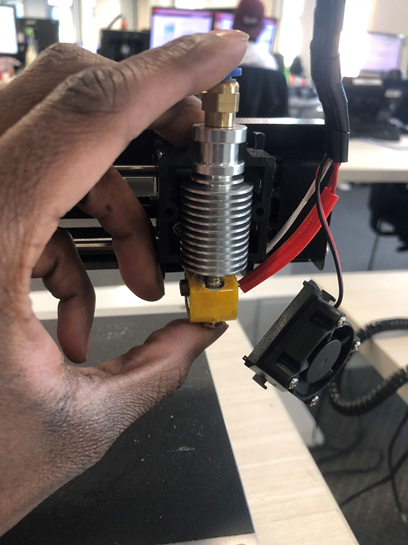 Using your wrench or pliers, hold the silver heat sink in place. Then using your second wrench or pliers grasp the brass bowden connector and turn it clockwise.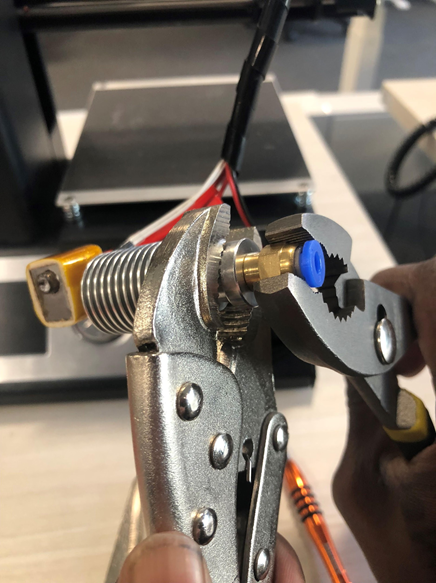 Now that the bowden connector has been removed use a pair pliers to hold the heat sink in place.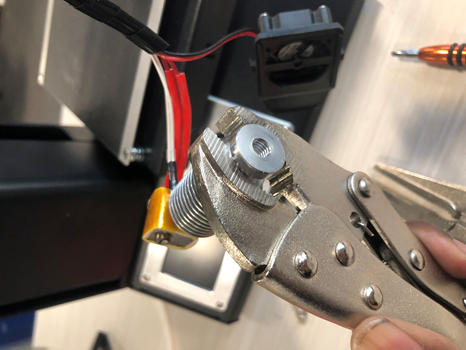 Then use needle nose pliers to turn the nut holding the heat block and nozzle in place.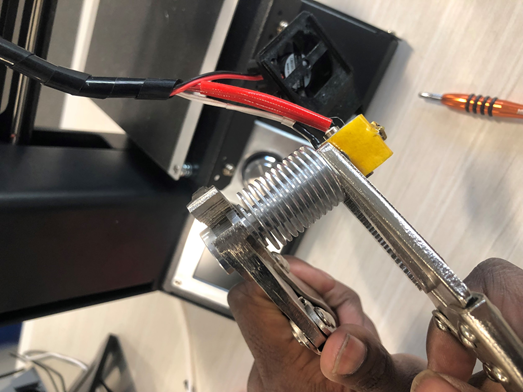 Once the nut is loose continue to turn it until the heat block comes loose. Be mindful of the cables leading to the heat block.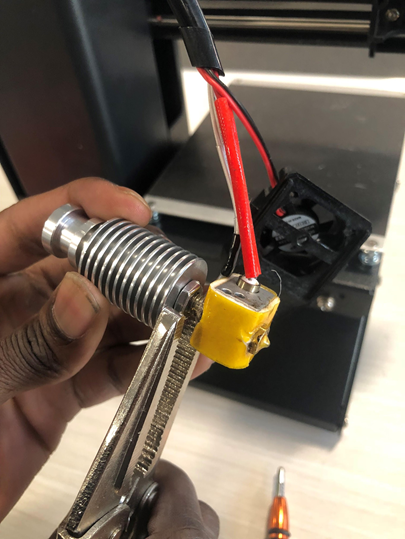 Remove the heatsink and set it aside.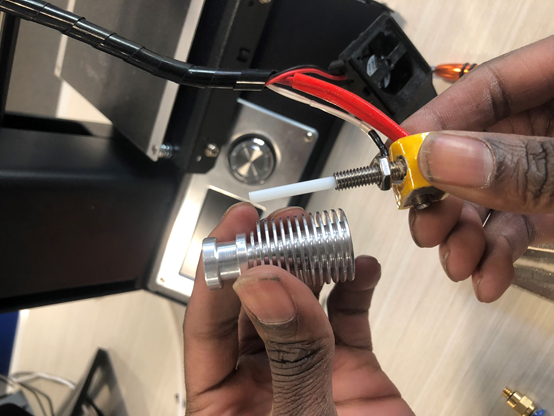 Remove the PTFE tube liner. If it is stuck use a pair of pliers to remove it.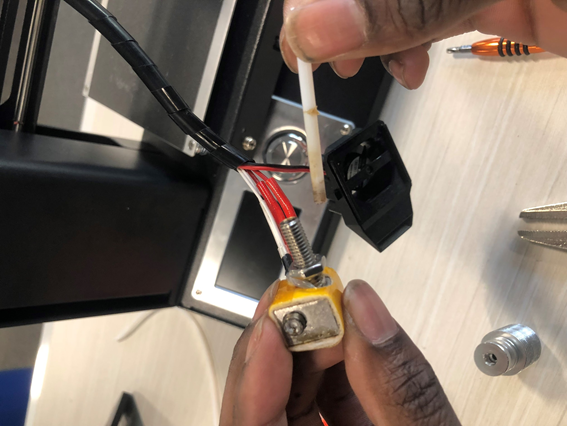 Use a pair of pliers to hold the heat block in place, then use a wrench or pliers to turn the brass nozzle. See next image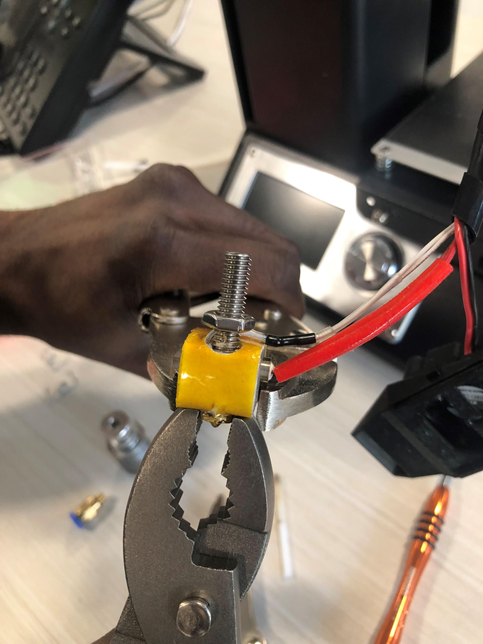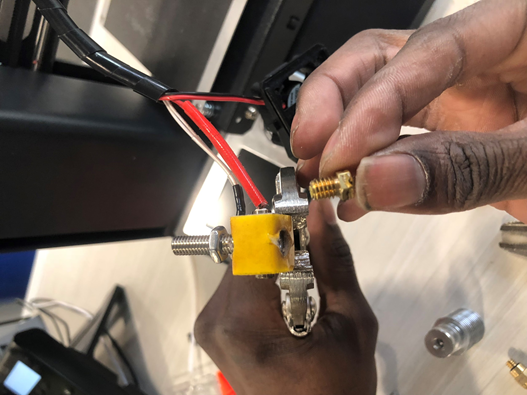 Once the nozzle has been removed you can unscrew the filament throat. Congratulations! You have successfully disassembled your E3D Hot End Assembly.