To create a quote, add all of the items you wish to quote to your shopping cart. When ready, click "My Cart", then "Checkout" in the upper right corner.
Once on the Shopping Cart page, click "Create a Quote" in the upper or mid right side of the page.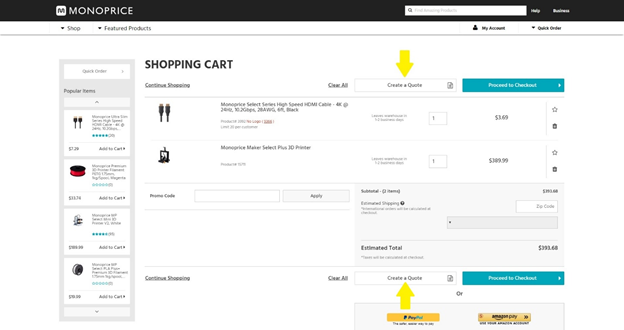 You will be taken to the "Quote Sheet" page. Click "Save" on the upper right side to save the quote. You must save the quote first before you can email or print the quote.
Please note that if you're not logged in to your account, you will be prompted to log in to your account. If you don't have an account, you will need to create an account first.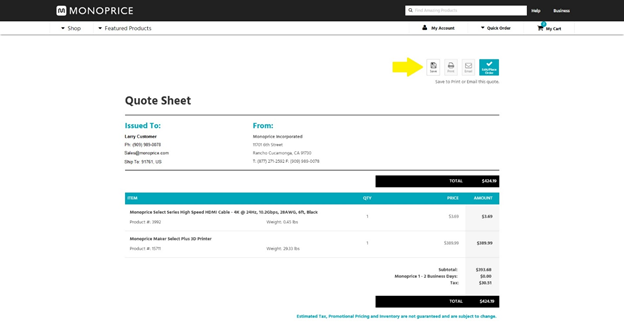 A copy of the quote will automatically be emailed to the login email address.
Quotes are valid for 14 days from creation.