As a business account owner, you can add a subaccount.  To add/ create a subaccount go to "Account Settings", then "Registered Business Users".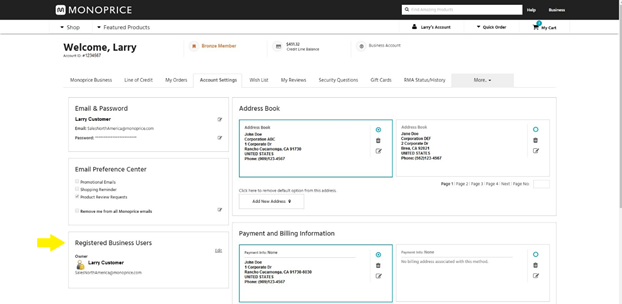 Click "Edit" and enter the email address in each box.
Click "Add Users" to complete the process.

If the subaccount is an existing Monoprice account, no further action is needed.
If the subaccount is a new Monoprice account, the subaccount will get an automated email with a temporary password.