Ordering online with net terms is just as easy as ordering online with a credit card. To order:
Sign in with your account credentials.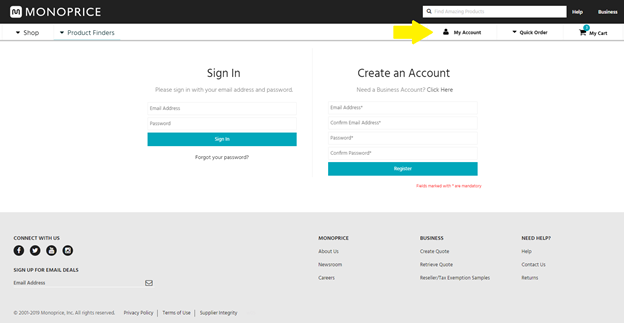 Add items to your shopping cart, then proceed to checkout.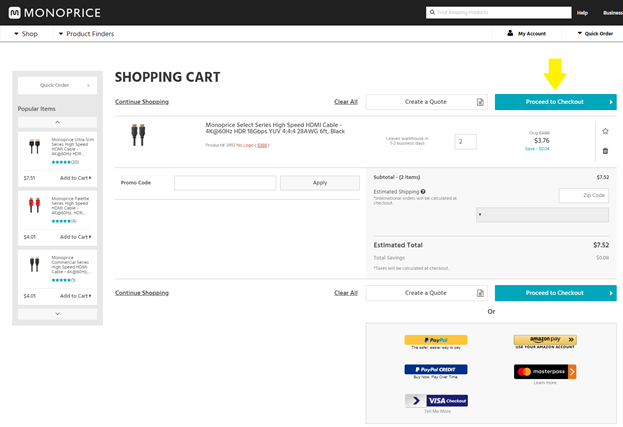 Under "Payment Type", select "Line of Credit". Click "Continue".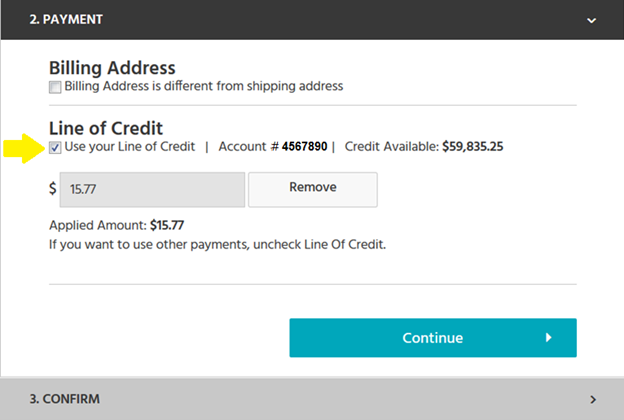 Review your order and click "Place Order". You're all set!
You can also view your current balance, credit limit, and payment due dates under the "Line of Credit" tab on the Account homepage.